DACIA 1310/1410 Sport
Generations Timeline, Specs and Pictures
DACIA 1310/1410 Sport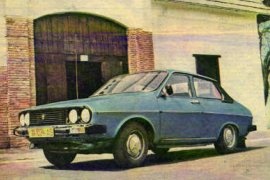 1981 1992
The 1310/1410 Sport (or just Dacia Sport) was the only coupe ever produced by Dacia.
It was built on the same platform as the 1310/1410 sedan and shared the same engines - a 1.3-liter for the 1310 version and a 1.4-liter for the 1410.
Between 1981 and 1985, the Dacia Sport was using even the same short doors from the sedan version, looking a bit odd for a coupe. After 1986, the model received longer doors and shorter rear windows.
Another interesting fact about the Dacia Sport was that its rear window was actually a front windshield fitted at the rear of the cockpit, for cost reduction reasons.
Full Description and Technical Specifications