HONDA Jazz / City
Generations Timeline, Specs and Pictures
HONDA Jazz / City Jazz/City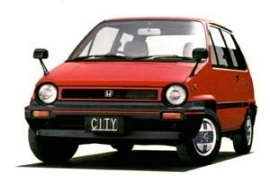 1983 1986
In 1981, Honda introduced the City on its home market.
Two years later, it sent the car to Europe, where it received the Jazz name.
With its unusual look, the Jazz proved to be a great solution in beating the traffic. Unfortunately, there were two areas where the Japanese carmaker didn't think of price and design. Moreover, Honda had to use the Jazz name since Opel already registered the City name for the automotive segment in Europe.
The designers used their skills to build a car as small as possible while still offering four seats inside the cabin. That said, the result was a tall vehicle, very short and narrower than most on the market. Its rounded headlights in black were no longer in the European design trend anymore, with only a handful of vehicles still keeping them, usually with dual headlamps.
Honda made the Jazz with a very minimalist interior. There were three dials inside the instrument cluster, a ventilation control unit on the dashboard, and a few switched close to the steering wheel. Despite its short length, the carmaker managed to fit a foldable motorbike in a specially designated compartment in the trunk. It was a 50 cc scooter, which could have been used to trip between the parking lot and the destination.
The European continent offered the vehicle with just two engine choices, with 45 hp or 56 hp, depending on the fuel quality.
Full Description and Technical Specifications